One of the well-known superfoods is regularly on our plates today. I got introduced to this vegetable in my 20's.
It is not a wonder to say that my kids like this vegetable. They are crisp and flavourful. When we introduce this superfood in their childhood they will not say 'no' to this kind of food.
It is enough to increase the appetite when broccoli is sauteed in olive oil with garlic and is seasoned with salt and pepper.
Simply steamed, soups, salads, and pasta dishes are well-known recipes in which broccoli stars. Today, we are going to make a soup using broccoli.
Along with broccoli, I added mushroom to balance and to add more flavor to the soup. The baby corn gives volume and coarseness to the soup.
What we need to make the broccoli soup
Broccoli-the super food
The base vegetable is broccoli in this soup. The high-nutrient green broccoli retains its vibrant colour in this recipe.
Button mushroom
Along with broccoli, white button mushrooms are used to balance the taste and flavor of the soup.
Baby corn
Crunchy baby corn will be satisfying to eat while tasting the soup.
Milk
Milk is used as the only liquid in this soup. Instead of cream, low-fat milk is used.
Onion and garlic
Onion and garlic are the taste enhancers used along with the spices and condiments to increase the taste.
Similar healthy soup recipes
Mushroom potato soup– A healthy mushroom potato soup is a mild and nutritious cream-free dish to try.
Hearty pasta soup– A hearty vegetarian soup includes soup pasta and seasoning. A mild and tomato-based soup.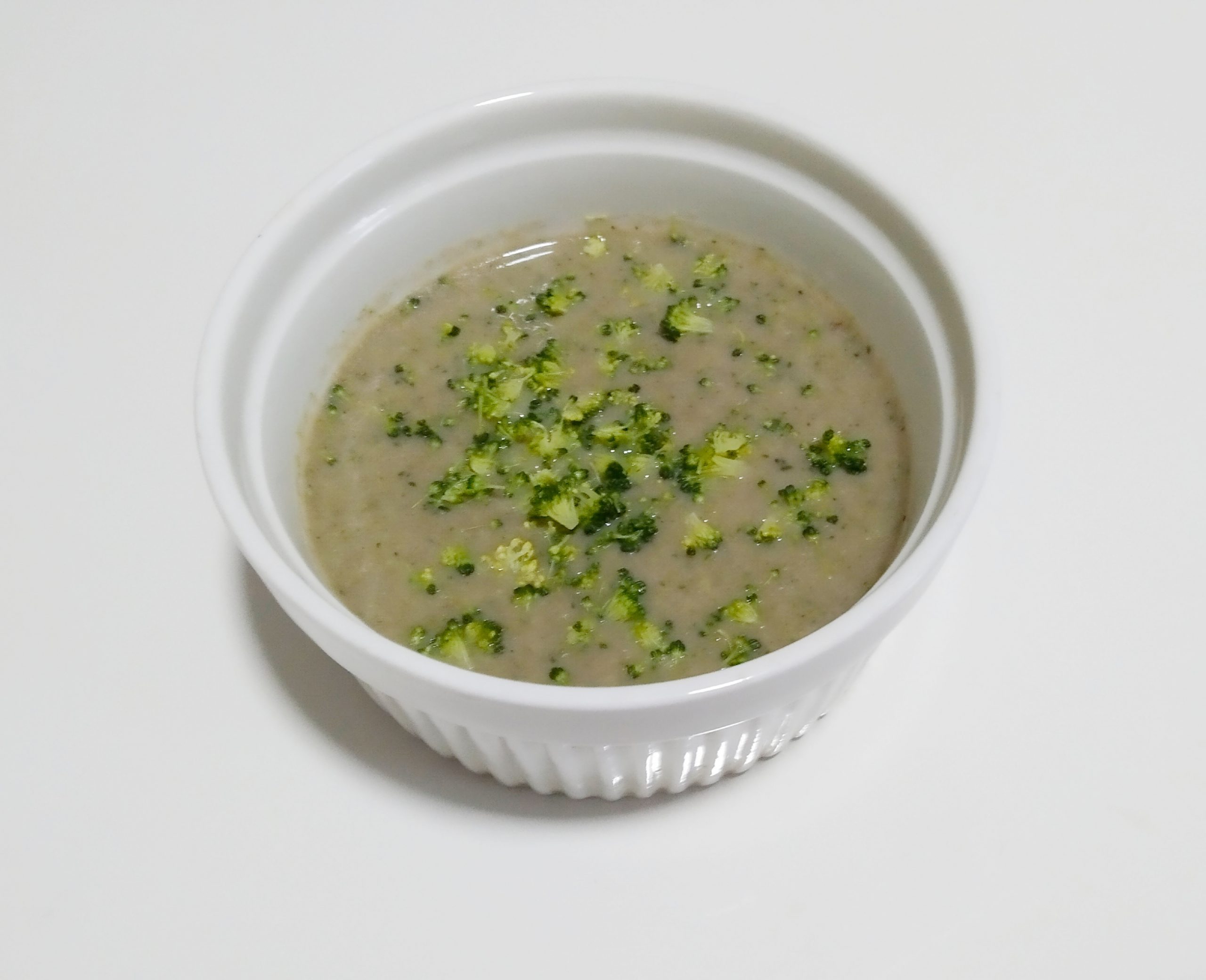 Healthy bites: How to make low-fat broccoli soup from scratch
A healthy low-fat soup recipe made using broccoli, mushroom and baby corn to make for a light dinner.
Ingredients
Broccoli-1/2 head

White button mushroom-10-12

small-sized

Baby corn-4

Chopped garlic-5

medium-sized

Chopped onion-1

medium-sized

Milk-1/2 cup

Salt

Olive Oil

Crushed pepper or pepper powder
Instructions
Add the chopped broccoli in hot water and cover with the lid. Keep this aside for 3-5 minutes.

Meanwhile, in a saucepan add oil and saute the garlic. Now, add onion and saute until it's half-cooked.

Add the chopped baby corn and mushroom. Cook until the mushroom oozes outs water.

Now add the broccoli and cook for some more time till it becomes tender.

Turn off the heat. keep this aside for cooling.

Grind the mixture into a smooth paste, when it has cooled enough.

Add oil in a hot saucepan. Pour the ground mixture and add salt.

Add milk and boil this in low heat.

Add pepper for your taste.

Serve hot with garlic bread.
Notes
Any type of mushroom can be used in this recipe.
Leek can be used instead of onion in this recipe.
Croutons can be added before serving the soup.
Add parsley if you like.
The cream can be used instead of milk in this recipe. I want the recipe to be mild and low fat so I added milk.
Healthy juices
Sugar-free green apple sour plum juice– A green apple sour plum juice made using fresh produces in a nutribullet to obtain all the nutrients.
Lemongrass pandan juice– A lemongrass pandan juice / tea to refresh the day.
Hibiscus juice-A Thai delicacy hibiscus juice / tea to enjoy the herbal essence.
Subscribe to my YouTube channel GameOfSpice for more healthy vlogs. For instant updates about new recipes check out my Instagram. For recent updates, check out my Facebook page. You can also go through my pins on Pinterest. Check out my Yummly page for healthy recipes.