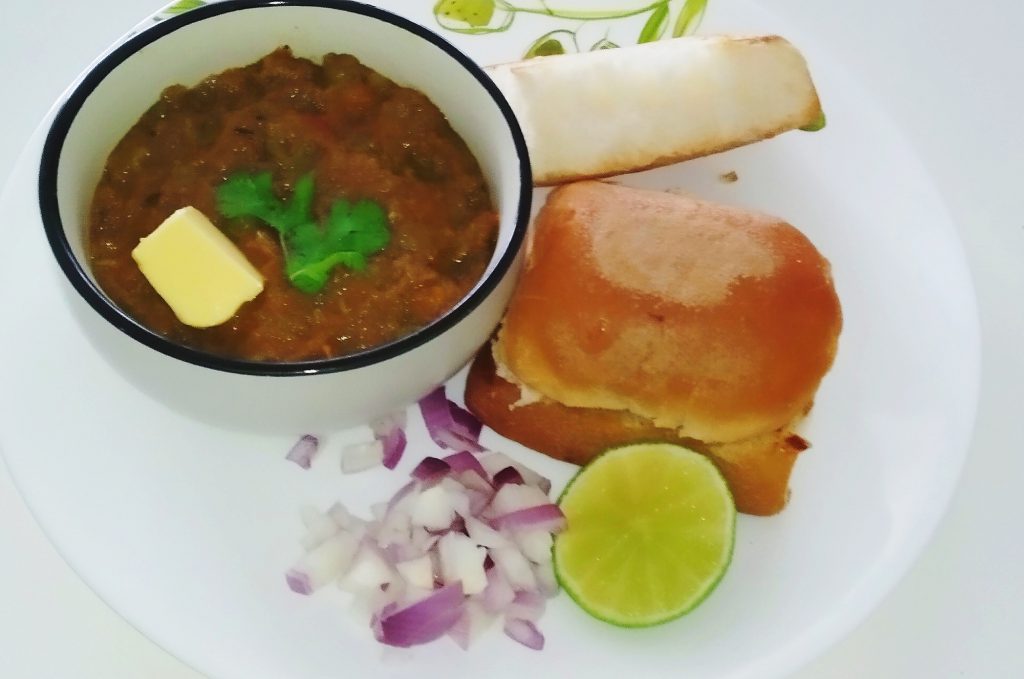 Once a fast lunchtime dish for textile mill workers in Mumbai and later turned into a dish in restaurants, Pav Bhaji. It is still a favorite and fast snack. This dish is popular among roadside small shops as well as famous restaurants in India as well as abroad.
Invented in Maharastra, the dish is so popular all over India. Food is one important connecting point to the country they belong to. When living outside of India, some foods and celebrations bring out the home feel. This is one of that kind of food.
Is Pav Bhaji a snack?
Bhaji can be considered as a side curry for naan or rice. But mostly Bhaji is served along with 'Pav' and usually served for evening snacks. Pav Bhaji Recipe is a great option to be made for dinner or for small kiddy parties.
Is Pav Bhaji unhealthy?
Buttery bun and Pav masala will trigger the taste buds. The main ingredient that gives Pav Bhaji its taste is butter, which if consumed too much can lead to weight gain and health problems. When going for a healthier version, butter can be substituted for oil. Vegetables can be used purely based on the individual's preference.
Is Pav healthy to eat?
The pressure cooker is used in this recipe to ease the workload. Pav Bhaji masala is available in Indian grocery stores.
Sweet snacks to try
BAKERY-STYLE COCONUT BUN– A bakery style coconut bun stuffed with coconut, tutti-frutti, flattened rice and sugar.
STUFFED BANANA FRITTERS– A Kerala street food, fried Nendran banana stuffed with flattened rice, coconut and sugar.
 STEAMED APPLE CAKE– A soft and melt-in-mouth steamed cake made using apple, eggs, milk powder and cake flour.
MILLET CRANBERRY WAFFLE– A healthy waffle made using millet, oats and whole wheat flour and topped with a homemade cranberry sauce.
How to quick fix the Pav Bhaji | Indian street food | Mumbai street food
A well known Indian street food is made in a quick manner to simplify the process.
Ingredients
Chopped carrot-1

big

Chopped Potato-2

big

Chopped cauliflower-1/2 head of cauliflower

Chopped beans-1/4 cup

Fresh/frozen peas-1/4 cup

Pav Bhaji masala-3 tsp

Chopped tomato-1

big

Chopped onion-1

big

Ginger-garlic paste-1 1/2 tsp

Cumin seed-1/2 tsp

Chopped capsicum

optional-1/4 of a capsicum

Dried fenugreek leaves-1 tsp

Cilantro leaves

Salt

Oil/Butter
Instructions
Pressure cook with enough water to cover all the vegetables mentioned except fresh peas.

In a hot pan, add Butter/Oil. First, add cumin seed and wait till it splutters.

Add onion and fry till it gets a nice golden color.

Now, add ginger-garlic paste. Cook till the raw smell goes off.

Next, add tomato and season with enough salt to speed up the cooking process. Cook till the tomato becomes mushy.

After that add Pav Bhaji masala and cook till the masala blends with onion and tomato.

Now add the cooked vegetables along with the water(stock). Add fenugreek leaves.

Cook covered in medium heat for 10 more minutes.

Add chopped cilantro and cook till the oil separates on top.

Serve hot with Pav Bun.
Notes
Store-bought Pav Bhaji masala is used in this recipe. Homemade masala works well with this recipe too. Adjust the masala when adding based on the strength and spiciness.
Toast the Pav Bun with butter in Tava to enhance the taste.
Serve the Pav Bhaji masala along with butter toasted Pav Bun, fresh chopped onion, a wedge of lime.
Add chili if you prefer more spiciness.
Add grated paneer in the final stage of the recipe to garnish if you like paneer.
If you don't have fresh peas, soak the dried one and cook before adding it.
Add the paste of 1/4 beetroot to get the nice red color.
Savory recipes to try
CRISPY NUTRITIOUS SWEET POTATO SMILEY– A kids' friendly smiley recipe made using nutritious sweet potato.
QUICK MASALA LOTUS SEED -A quick snack/movie time alternative made using nutritious lotus seed and simple pantry masalas.
CRISPY PANEER BALLS -A tasty non-deep fried paneer snack recipe.
Subscribe to my YouTube channel GameOfSpice for more healthy vlogs. For instant updates about new recipes check out my Instagram. For recent updates, check out my Facebook page. You can also go through my pins on Pinterest. Check out my Yummly for healthy recipes.