Milo is a drink available in almost all Singaporean hawker centres. Milo Dinosaur is a mug of iced milo mixed with condensed milk and topped with a generous scoop of powdered milo. Milo Godzilla is a drink of milo Dinosaur with a scoop of vanilla ice cream.
My younger one was asking for jelly for more than a week. That too, he started to like chocolate flavoured brownies, cakes recently. So I planned to make a milo jelly using Agar-Agar. I don't use gelatin as they are made of animal bones. Also, Agar-Agar is very common in Singapore. Hence, it was very ideal for me to use in my recipe. This jelly recipe needs less work yet results in great taste.
I am using cocoa powder in this recipe.
What do we need to make milo jelly
Milo
Milo is the key ingredient of this recipe. I am using the Milo which is manufactured in Singapore.
Agar-agar
China Grass or agar-agar is the stabilizing agent which is the reason for the jelly formation. Any brand agar-agar will work fine for this recipe. I using agar-agar strips here.
Cocoa powder
Cocoa powder gives nice aroma and chocolaty flavor to the jelly.
Milk
I am using low-fat milk to make the jelly. If you prefer you can use full-fat milk for a rich taste.
Sugar
I am using raw cane sugar for an alternative to the refined white sugar.
Similar kids friendly recipes
Agar-agar jelly fruit cake-A fruit-based clear jelly made using agar-agar and tropical fruits.
White chocolate mango cups-A versatile mango dessert served in a white chocolate base.
Healthy millet pancake cereal-A Tik Tok viral pancake recipe made using healthy alternatives to compensate for a guilt feast.
4 Ingredients mango mousse-A mango mousse recipe requires 4 ingredients to fulfil the sweet tooth.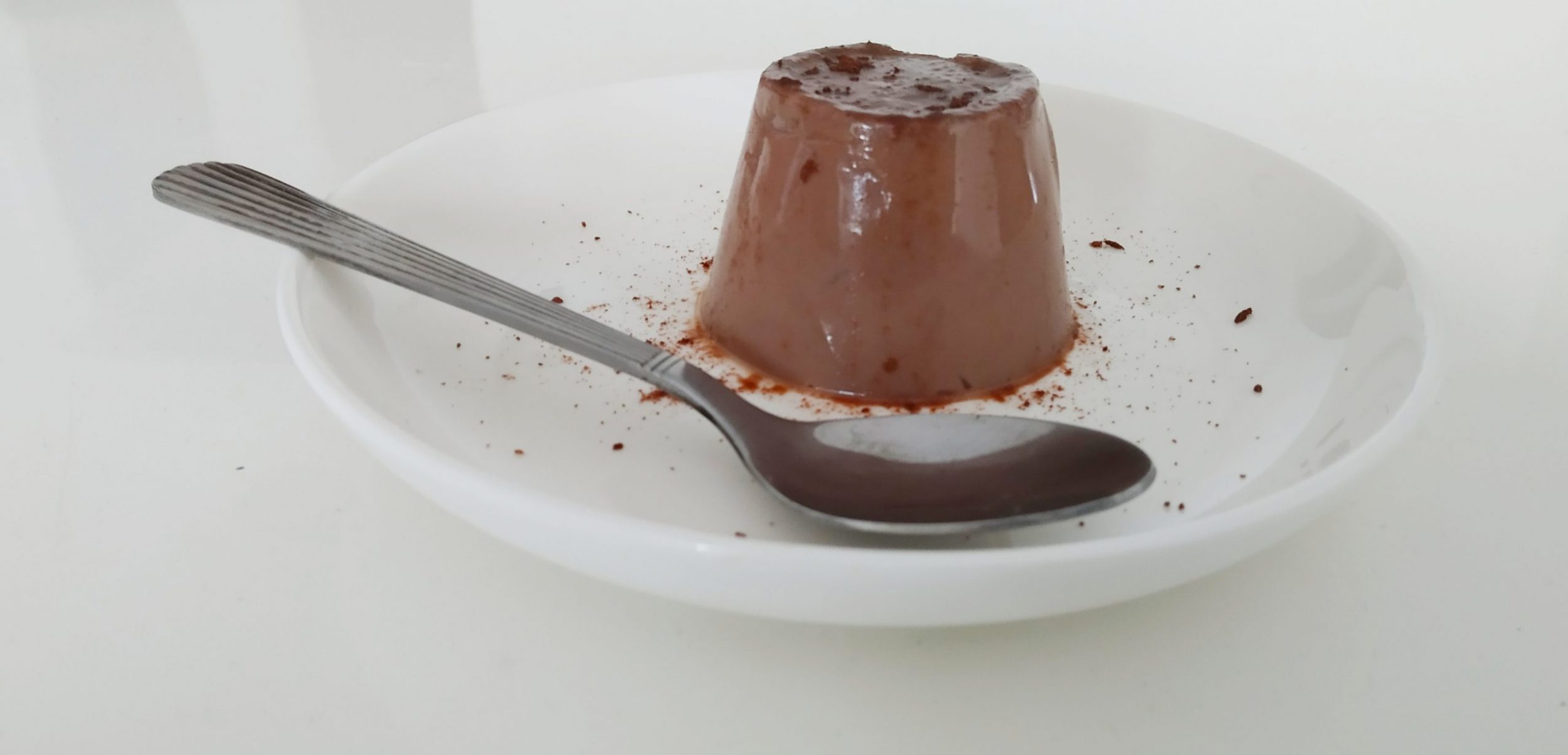 Milo is not only a drink, one more recipe with milo
An agar-agar based milo jelly to make a gelatine-free jelly.
Ingredients
Milo-3 tbsp

Milk-3 cups

Cocoa powder-1 tbsp

Sugar-5 tsp

Agar-Agar strips-8 to 10 gm

Water-1/2 cup
Instructions
Bring the milk to boil. Add sugar and mix till it dissolves.

Add cocoa powder and milo. Mix everything until it blends together.

Meanwhile, add water in a pan. Bring it to boil. Add Agar-Agar strips and cook until there are no strips visible.

Now add the Agar-Agar mixture into the boiling milk and cook for 3 more minutes to blend them together.

Now remove from heat and wait for some time to reduce the heat.

Do not keep outside for a long time, otherwise, it will set in the pan.

Pour the mixture in small cups or your favourite moulds and keep refrigerated until you serve.
Notes
You can soak the agar-agar strips in room temperature water for fast cooking.
You can powder the sugar using a spice grinder/blender for ease of use.
Subscribe to my YouTube channel GameOfSpice for more healthy vlogs. For instant updates about new recipes check out my Instagram. For recent updates, check out my Facebook page. You can also go through my pins on Pinterest. Check out my Yummly page for healthy recipes.