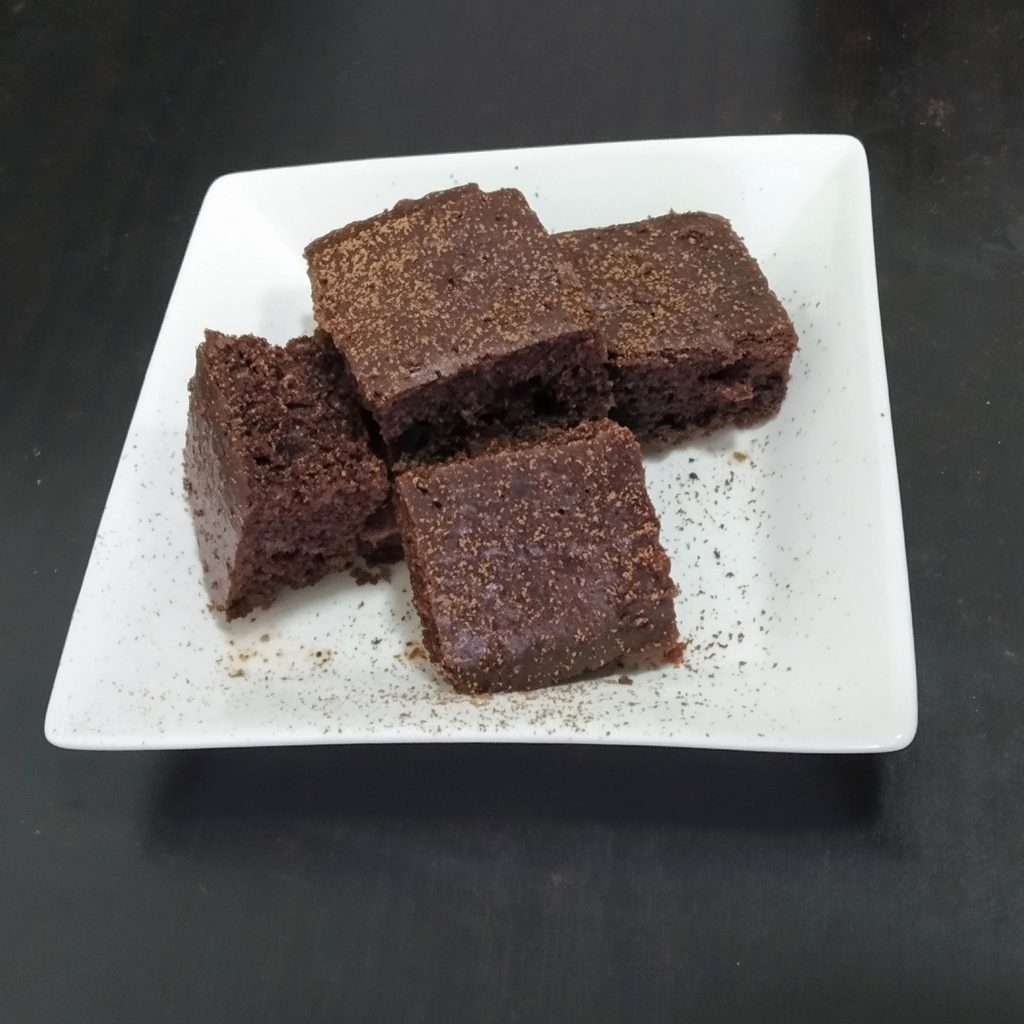 You can make a healthy banana cake that isn't bland and heavy. You don't have to add lots of fat to make it more flavorful. A great option for guilt-free indulgence is a recipe for a healthy, low-fat, eggless banana and ragi cake that's delicious with yogurt. This vegetarian banana cake is flexible, moist, and airy, allowing you to savor the wonderful banana flavor.
What makes the eggless ragi banana cake different from the regular banana cake?
Replacing plain or cake flour with ragi (finger millet) flour, oat flour, and unbleached wheat flour can boost the nutritional value of baked goods. These ingredients contain more fiber and other beneficial nutrients than traditional flour, making them a healthier option. By using millet, oat flour, and unbleached wheat flour in your recipes, you can increase your intake of wholesome ingredients.
Why is eggless ragi banana cake better than regular banana cake?
Compared to a regular banana cake made with bleached cake flour brands, ragi cake contains a higher amount of nutrients. This makes it a healthier option that provides more beneficial vitamins and minerals to your body.
Furthermore, ragi cake is not only more nutritious but also has a light, fluffy texture and a versatile taste that sets it apart from other types of cake flour.
Is roasting the flour necessary for eggless banana cake?
For this banana cake recipe, there is no requirement to roast the flour beforehand. I used the flours as they are, without any additional preparation.
Can ragi flour be used in baking?
Ragi flour possesses a natural lightness and is devoid of gluten. Utilizing ragi flour in baking produces baked goods that are less dense and fluffy. Ragi flour is a highly convenient millet for baking, as it allows one to consume its nutrients with minimal alteration in taste.
Does the cake taste bitter?/ Will the ragi taste dominate?
Although Ragi flour itself is not bitter, it may have a lingering aftertaste when consumed alone. However, by achieving the correct proportion of Ragi flour, wheat flour, and oat flour, the taste of the baked goods can remain unaffected. It's worth noting that using Ragi flour can result in a darker color for the final product.
What sugar alternatives can be used?
In the recipe, brown sugar is required, but it can be replaced with jaggery, raw sugar, or coconut sugar. Alternatively, refined sugar can also be utilized.
Why You Will Love this recipe:
Eggless
Without Refined Sugar
Nutrient-rich
Fiber-rich
Perfect To have in breakfast, snack, lunch box, or as a dessert
Try these Ragi dumplings/thikkadi and ragi banana puttu to add a healthy millet to your diet.
Cake recipes to enjoy
EASY TO MAKE PINEAPPLE CAKE-Moist and fluffy pineapple that does not require oil or butter to reach its desired taste.
TAPIOCA CAKE/ KUEH IN THE AIR FRYER– An air fryer tapioca cake recipe enriched with coconut milk and egg.
STEAMED APPLE CAKE– A soft apple cake steamed to enjoy with kids for an evening snack.
STEAMED JACKFRUIT RICE CAKE– A fluffy steamed yeast jackfruit cake tastes delicious with coconut milk and eggs.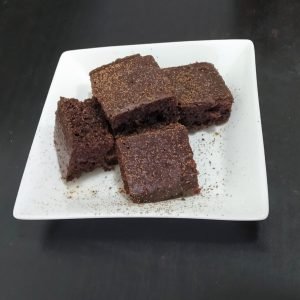 Eggless ragi banana cake for a healthy sweet treat
Ingredients
Dry Ingredients
1

cup

Ragi Flour

¾

cup

Wheat flour

¾

cup

Oats flour

1

tsp

Baking powder

½

tsp

Baking soda

a pinch

Salt
Wet Ingredients
¾

cup

Mashed banana

½

cup

Brown sugar

grated

1

cup

yogurt/curd

⅓

cup

Olive oil

¼

cup +2tbsp

Milk
Instructions
Dry Ingredients
Add ragi flour into a mixing bowl.

Next add the baking powder.

Mix thoroughly to get an even, fluffy cake.

Mix well and keep this aside until the wet ingredients are ready.
Wet ingredients
Blend the banana into a puree.

Mix thoroghly until banana puree and sugar blends together.

It is time to add the oil.

Mix thoroughly to get an evenly moist cake.

Now,mix the wet ingredients into the dry ingredients.

Mix gently to achieve a fluffy cake.

Add milk in small quntities to achieve the required consistency.

Transfer the batter into a lined baking tray.

Tap the tray to release the air bubbles.

Bake 10 to 12 minutes at 180 in a preheated oven.

Wait till the cakebecomes cool to the room temperature.

Cut the cake into required shape & size.

Serve with tea or coffee.
Notes
Use a blender to make oats powder from oats.
No need to roast the oats for grinding.
You can use wheat flour or Plain flour instead of artisan flour.
Puree the banana only after mixing the dry ingredients to avoid the colour change.
Don't mix forcefully otherwise the cake will be hard & flat.
The batter will be a little thick.
Baking the cake in a tray will minimize the baking time compared to the baking tin.
BAKERY-STYLE COCONUT BUN– A bakery-style coconut bun stuffed with flattened rice and coconut.
STUFFED BANANA FRITTERS– A fried banana fritter stuffed with flattened rice and coconut.
CLEAR AGAR-AGAR JELLY FRUIT CAKE– A clear agar-agar jelly cake made with tropical fruits.
WHITE CHOCOLATE MANGO CUPS– Mango-filled white chocolate cups for a quick treat.
Subscribe to my YouTube channel GameOfSpice for more healthy vlogs. For instant updates about new recipes check out my Instagram. For recent updates, check out my Facebook page. You can also go through my pins on Pinterest. Check out my Yummly for healthy recipes.