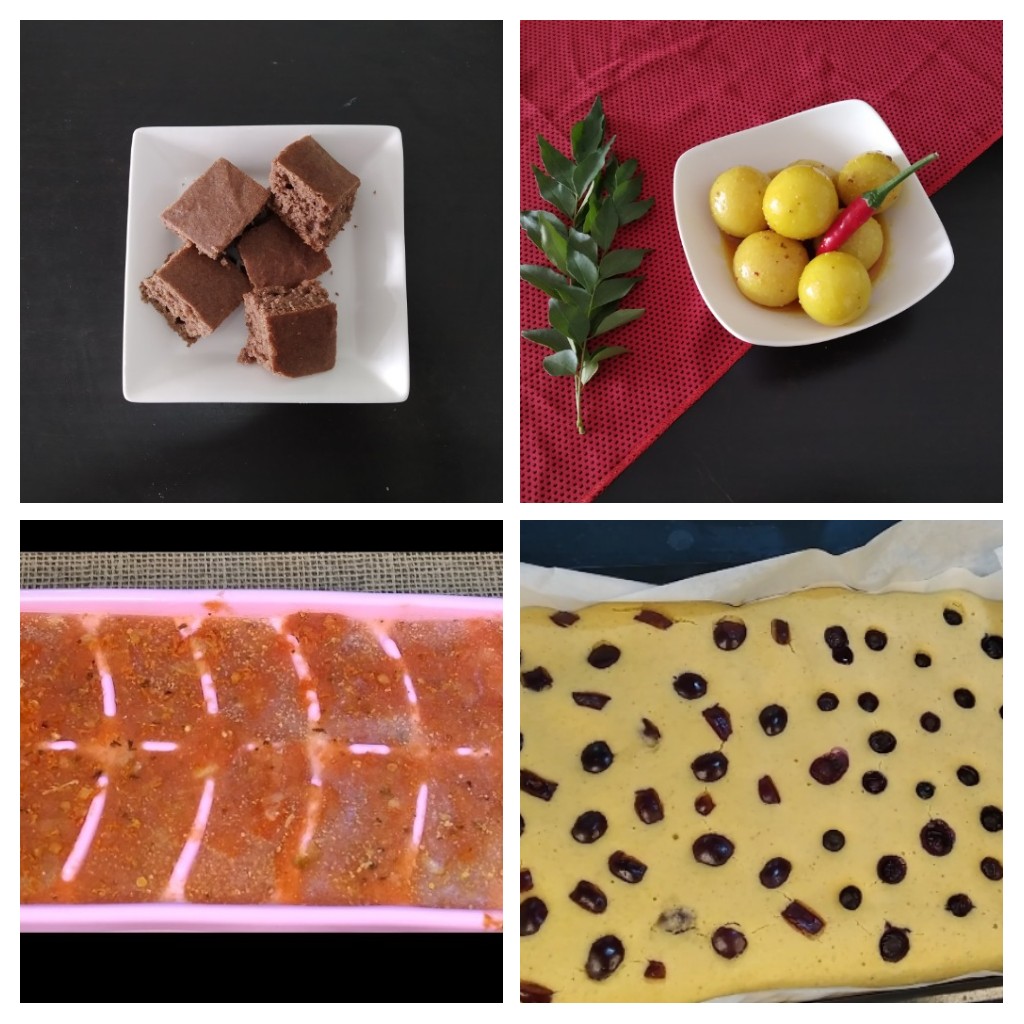 What freezer-friendly meals and snacks can I prepare ahead of time for meal prep? Freezing baked goods can both prolong their shelf life and reduce food waste. This makes them an excellent option for busy parents who want to provide their children with quick and convenient snacks. These recipes can be quickly reheated, making them ideal for satisfying hungry kids.
I'm not providing a fixed weekly or monthly meal prep plan. Instead, I'm sharing easy recipes that you can include in your weekly meal plan. These are the recipes that I personally use for my own meal prep and planning.
Do you need some more meal prep, batch cooking ideas, and recipes?
Check out HOW TO MEAL PREP AND BATCH COOK FOR A WEEK to create your own meal plan and enjoy the weekday cooking routine hassle-free.
What are the frozen meals I prepped?
Snacks

Ragi/finger millet banana cake
Idly, dosa, and appam batters are the go-to solutions for many households' breakfast needs. By incorporating millet into these regular breakfast options, we can make them even healthier.
Let's begin with freezer-friendly snacks! Preparing meals ahead of time is a healthier way to indulge in comfort food, and one can store idly batter in the freezer for future use.
How to use the frozen Idly batter?
Thaw the frozen Idly batter in the refrigerator.
Once the batter is thawed out completely, add salt.
Keep the batter outside for fermentation for 8 hours or overnight.
Pancakes are a go-to option for a speedy and delectable breakfast or snack because of their taste, flavor, and convenience. To simplify the cooking process and save time, I incorporated fresh berries and cherries into my pancake recipe and baked them in a tray. This method yielded sheet pancakes, which were sliced into squares and stored in freezer bags for later use.
Ragi/finger millet banana cake
This guilt-free banana cake is made with a healthy combination of ragi or finger millet flour and artisan flour, offering a delicious nutty millet flavor. This version of banana cake differs from the traditional ones in that it is moist, fluffy, and delicious without requiring butter.
It makes for a perfect guilt-free snack-time treat.
What did I meal prep?
Healthy meal prep plans have many advantages. By incorporating them into your routine, you can benefit your well-being and also achieve savings in both time and money.
Pickle
Soaked beans and peas
Idly batter
Idly batter made using a healthy millet and rice combination. You can replace any millet in the Kodo millet idly batter recipe to enjoy a healthy breakfast. A healthy meal plan does not end without nutritious Idly batter.
Pickle
This pickle recipe featuring nutritious gooseberries requires no cooking or blanching. Different from conventional pickling techniques that require blanching the fruit, this approach requires a little more time to ensure maximum retention of nutrients without compromising on flavor.
I made this pickle using the same homemade masala powders that people usually use to pickle small mangoes (vadu mango), instead of using any special ingredients.
Multi-purpose tomato sauce
Preparing a versatile tomato sauce in advance and freezing it for future use is one of my favorite tricks. I can easily tackle time constraints and schedules during busy weekdays with this frozen tomato sauce. It's a simple sauce that takes care of the rush and allows for easy meal preparation. Check out how to make the Multi-purpose tomato sauce.
Soaked beans and peas
Soaking beans and peas in advance can ensure a healthy protein intake. By taking the time to soak and prepare them ahead of time, it's easy to manage a busy schedule and work routine. Consider soaking beans and peas over the weekend and storing them in the freezer for later use. By prepping beans and peas ahead of time, you guarantee and make protein intake readily available throughout the week.
Subscribe to my YouTube channel GameOfSpice for more healthy vlogs. For instant updates about new recipes check out my Instagram. For recent updates, check out my Facebook page. You can check my pins on Pinterest. Check out my Yummly page for healthy recipes.